Not Your Dad's Private Label
Posted by |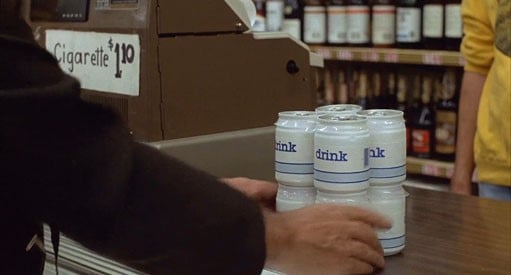 Source: Repo Man
Quirky indie movie Repo Man is known, among other things, for featuring generic food displays with products labeled "Drink," "Yellow Sliced Peaches," and "Popcorn." When the movie premiered in 1984, most people saw private label as a cheap, low-quality substitute for brand name products.
Well, times have changed over the past 30 years. Retailers have invested heavily in a sophisticated and diverse array of private label products, and their popularity has skyrocketed across demographic categories. It's not just value-minded parents and seniors buying private label products; Millennials love store brands too.
Millennial have grown up alongside private label brands, and have seen their progression from cheap "generic" products to sophisticated product lines with more attractive packaging, better quality, and more natural and organic choices. These factors have been identified as important to this demographic, so it's not surprising Millennial have embraced these products.
If you're still having trouble thinking of private label as more than the low-budget convenience store fare of Repo Man, consider this:
In 2014, private label food and beverage sales topped $115 billion in US, and private label in the U.S. lags Western Europe significantly.  In 2014, Western European shoppers spent 30% or more of their grocery store dollars on private label products, compared to 18% in the U.S.
U.S. companies are offering more and more varied and diverse PL products. U.S. private label icon Trader Joe's claims that 80% of the products it sells are private label; U.S. companies such as Kroger, Safeway and Whole Foods are investing heavily in private label products.
European competitors are recognizing the growing appetite for private label products in the U.S. and moving into this market. Aldi now has almost 1,300 stores in the U.S., and German private label retailer LIDL is planning expansion into the U.S. by 2018.
Given the seemingly inexorable rise of private label, how do branded products stay relevant? How do they differentiate against private label brands that claim to be as good as or better than name brands, and are often substantially cheaper?
Enhance customer experience: emphasize how branded products can serve individual needs, not just needs of a larger customer group. In this world of instant technology and mass customization, consumers expect and demand more from products. Coke's name bottles and personalized M&Ms are only the most obvious examples of this trend.
Go global: research indicates brands still carry enormous weight in developing regions, where perceptions of higher quality, increasing disposable income, and desire for higher status drive brand growth and consumption.
Go beyond the store: explore ways to offer branded products through online channels and non-retail outlets, where private label finds it harder to compete.
In the face of ever-mounting competition, brands should also engage in ongoing competitive monitoring and analysis to pinpoint where their products are strong, and where they are at higher risk of losing share to private label alternatives.
Private label is no longer the "Peaches" in Repo Man, but a continually growing and increasingly attractive category for consumers. Brands need to listen to customers, continuously innovate, and monitor competition to address vulnerabilities and anticipate market needs.
Tags: Brand Strategy, Competitive Insights, Consumer Products & Retail, Consumer Trends, Millennials