Biosimilar Infliximab – What's All the Excitement About?
When in April this year the FDA accepted Celltrion's filing for Remsima, the biosimilar Infliximab, patients and healthcare professionals in the United States were excited by the potential of a cheaper alternative to the expensive Remicade, an FDA approved tumor necrosis factor (TNF)-alpha inhibitor for the treatment of rheumatoid arthritis (RA), ankylosing spondylitis (AS), psoriasis, Crohn's disease (CD), and ulcerative colitis (UC) . However, a couple of weeks before the anticipated advisory committee, the FDA postponed discussions for an unknown date, requesting more information from Celltrion. Meanwhile, the excitement died down.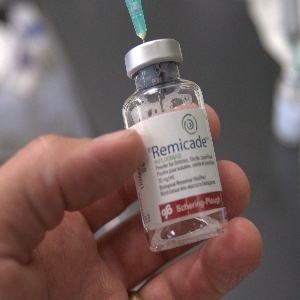 Thinking about biosimilars, what was all the excitement about? Was it in anticipation for a cheaper alternative to Remicade? Perhaps hopes for a new era for the biologics, or maybe both?
Market share eludes infliximab even where available
Looking to Europe, where biosimilar infliximab has been available in most countries since February 2015, biosimilar infliximab has not captured a large share of the market as Celltrion (and perhaps other biosimilar developers) had anticipated. The problem, I think, is not with its price, it is a cheaper alternative (in some cases as in Norway, Denmark and France, a 40-70% cheaper than the brand), but rather infliximab is not the preferred therapy for most indications where it is approved.
Take RA as an example, there infliximab is often third-line TNF-alpha inhibitor following etanercept and adalimumab (and with new alternative mechanism of action entering the market it may be used even later). The same is true with spondyloarthritis (SpA) and psoriasis, where infliximab's market share falls behind other anti-TNF-alpha biologics.
Even in the inflammatory bowel diseases, (specifically UC) where infliximab does have the highest market share among the biologics, both clinicians and patients often times prefer the alternatives, be it adalimumab's subcutaneous formulation and ease of administration, or the gut-specific vedolizumab. In fact, it is anticipated that adalimumab and, perhaps vedolizumab, may gain market share over infliximab in the next 10 years.
Biosimilar comfort level grows with physicians and pharmacists
Physicians in Europe, at most part, are comfortable with the idea of biosimilars, and although long-term safety studies are still needed, many physicians believe they are 'similar' to the brand. Governments in Europe are also pushing for the biosimilars as a cheaper alternative; in the Netherlands for instance, interchangeability between brand and biosimilar are allowed at the pharmacy level, and indeed biosimilar Infliximab is gaining a market share over Remicade, among the infliximab-naive patients. And still, infliximab remains a second, third, or even later line of therapy.
Don't get me wrong, I am just as excited about biosimilar infliximab as any other pharmaceutical analyst, physician, patient and/or payor; I think it is an affordable alternative to Remicade. However, I also think its approval and entry to the U.S. market will have little effect on the treatment algorithm in rheumatology, dermatology and gastroenterology.
Physicians are likely to continue prescribing the more expensive biologics, if because of ease of administration, a better mechanism of action, or just out of habit. The excitement, I think, is not for a cheaper alternative to Remicade, but rather to a new era where cheaper alternatives are available to patients who need them. Luckily, biosimilar adalimumab and biosimilar etanercept are in development.
Tags: BioPharma, Competitive Strategy, Growth Analytics, Health & Life Science